Gold Coast Rollerblaze Wheelchair Basketball is an all inclusive program providing wheelchair basketball opportunities for the wider Gold Coast community. Everyone is welcome to join including able bodied players and Families
Think you might like to have a go at wheelchair basketball? You don't have to be a wheelchair user to play.
Rollerblaze offer a range of options to get involved and stay active including:
Come and try days
Training days
Social competitions
Corporate challenges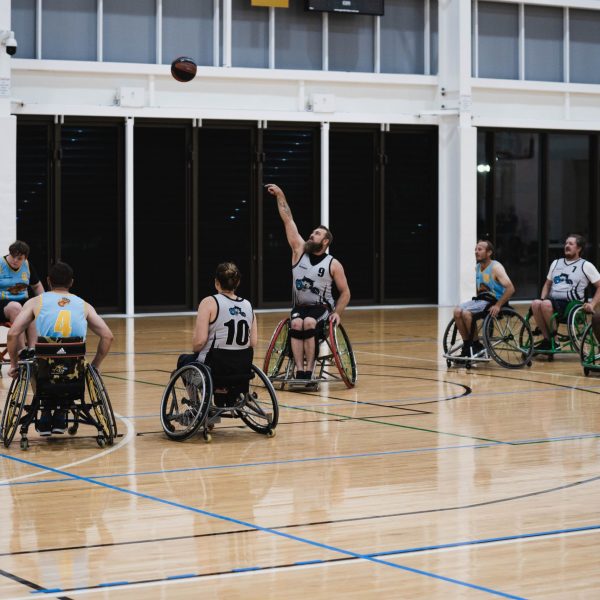 Getting involved with Rollerblaze will give you a chance to learn what motivates you?
Interested in joining a great bunch of volunteers who laugh a lot?
Rollerblaze values the contribution of all volunteers and welcomes people who would like to give some time and effort.
If you are interested in learning about this great sport then email us at gcrollerblaze@gmail.com . You don't need experience just a "can do" attitude.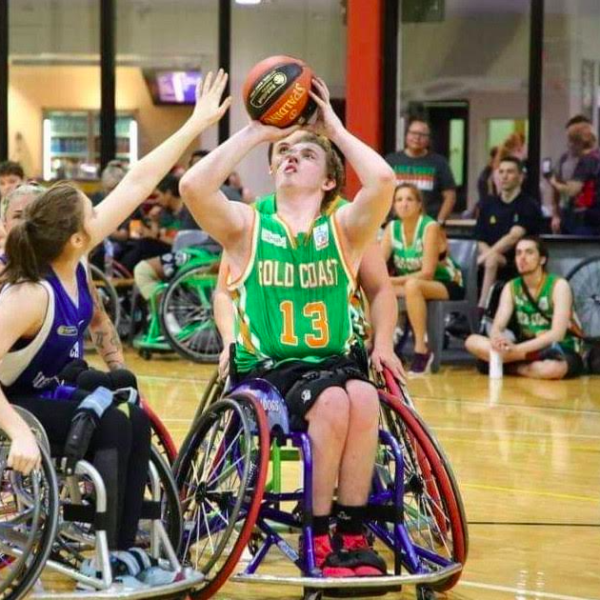 1. I understand and play by the adopted rules.
2. Respect referees and other officials.
Referees and officials have a difficult task to perform and the game cannot be played without them. They are there to enforce the rules of play but they cannot always be right. I will accept bad calls graciously.
3. Control your temper.
Verbal abuse of officials or other players is a serious offence against the rules of basketball.
4. Work equally hard for yourself and for your team.
I owe it to myself and others involved in my team to train and play to the best of my abilities. I will be punctual for games and will always advise if I am unable to participate. 
5. Be a good sport.
Acknowledge all good plays whether they be by my team or the other team. Good manners and respect can be infectious. Part of participation in sport is respect for all participants in the game. 
6. Treat all players as you would like to be treated.
Do not interfere with, bully or take unfair advantage of another player. Do not abuse or ridicule another player when a mistake is made. Constructive guidance and encouragement when a player does well will assist a player to improve their game.
7. Respect the rights, dignity and worth of every person.
Regardless of their gender, ability, cultural background, religion or other factor irrelevant to the game, all persons connected with basketball are entitled to equal treatment and respect.
8. Be prepared to lose sometimes.
Everyone wins and loses at some time. Be a fair winner and a good loser. Disappointment at losing is natural, but it should not be obvious to the point of being unpleasant for others. Just as unpleasant can be the boastful winner. Recognise that even in defeat, the loser has achieved something, just by playing.
9. Always respect the use of facilities and equipment provided.
Facilities and equipment cost money and will only function properly if kept in good order. Ensure that you do not abuse anything provided for use.
If you want to report injury or an incident from a social competition night game there are two forms which must be completed and returned.
1. Gold Coast Basketball Injury/Incident Report – must be completed within 12 hours of occurrence and forwarded to Gold Coast Basketball
Please email: office@gccrba.com.au
2. Basketball Queensland Personal Injury Claim Form  
V-Insurance Group are very proud to be the appointed Insurance brokers for the national insurance program for Australian basketball. These webpages have been put together to outline your national insurance program.
There are many documents and resources included that we hope will help you understand the insurance in place.
 Our role is to help you with your insurance program so please do not hesitate to contact us if we can assist in any way.
So – what pushes you?  
With an average of close to 5,000 hits per month this site is a great advertising investment.
Sponsorship of a team in the Monday night social competition costs $300 for personalised singlets with your company logo.
Sponsorship of individual players also provides a great avenue for promoting this sport and your business. 
Contact admin@gccrba.com.au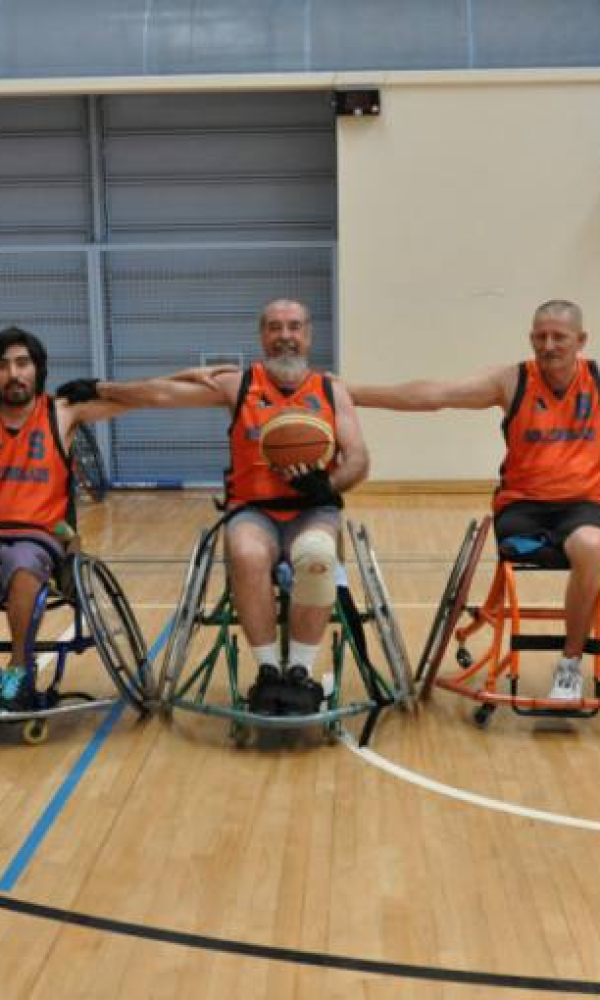 Looking for a great team-building event for your organisation/community group?
Better than any golf day or formal training – have a wheelchair basketball corporate challenge..
Contact admin@gccrba.com.au
Gold Coast Basketball Association was started in 1959. Our goal is to be a progressive sporting organisation that enhances opportunities for all members of the community to participate in basketball in a family friendly environment.