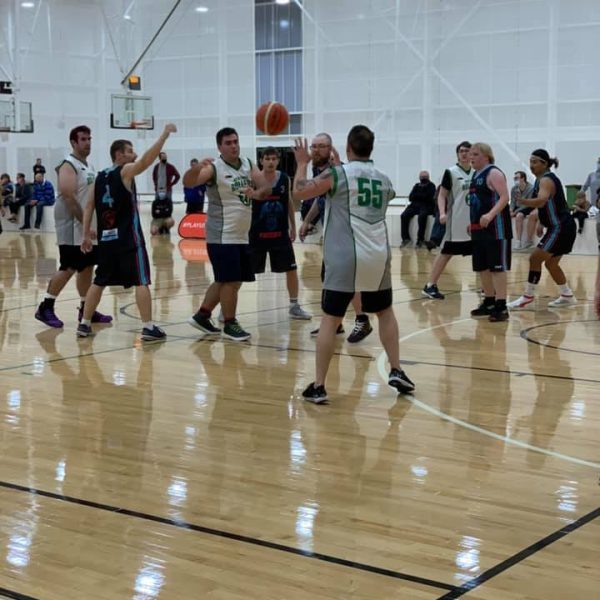 The Gold Coast Unified League is an inclusive basketball program designed for athletes with an intellectual disability.
Provides opportunities for players of all experience levels while providing a pathway to compete at a local and national level.
Males and females
Open age (over 13 years old)
Beginners or more experienced players
People with an intellectual or physical disability
People with learning and integration difficulties
People who have special needs
Played on a Tuesday night at 6pm and 6.50pm.
To get involved email – admin@gccrba.com.au for more information.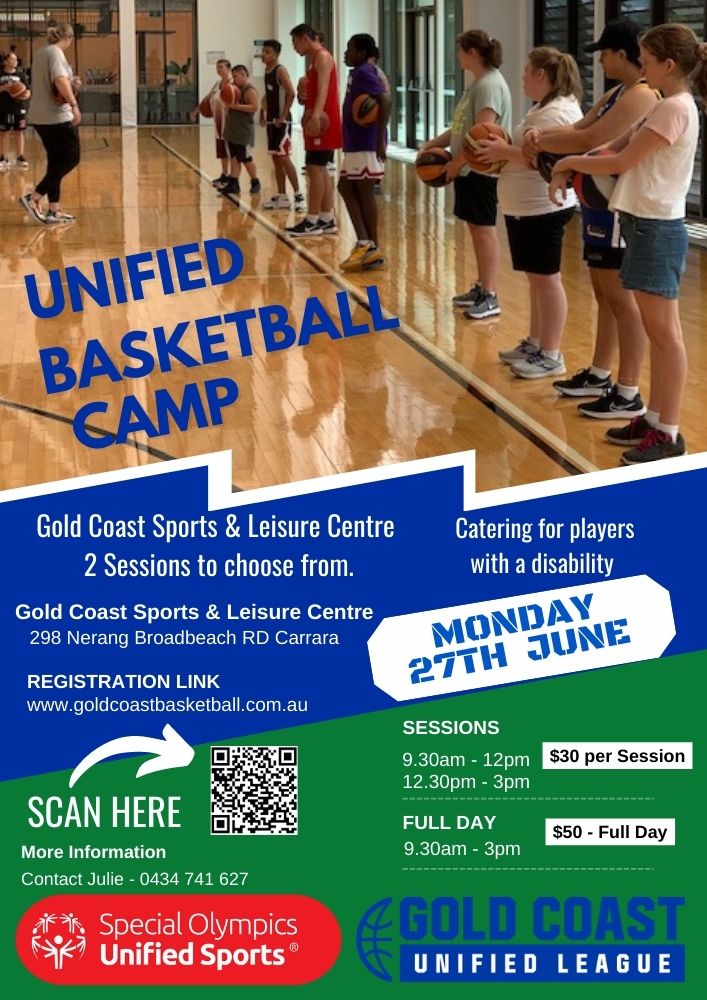 Future Unified Camps will display here once announced.
The camp is open to all Intellectual disability athletes. You don't have to play basketball to attend this camp. The camp will provide fun and enjoyable activities, expert coaching, skill development, competitions, prizes, lots of fun and excellent opportunity to mix and make new friends.
What To Bring: Players will need to bring a water bottle, a basketball, reversible singlet, morning tea or lunch each day.
Gold Coast Basketball Association was started in 1959. Our goal is to be a progressive sporting organisation that enhances opportunities for all members of the community to participate in basketball in a family friendly environment.